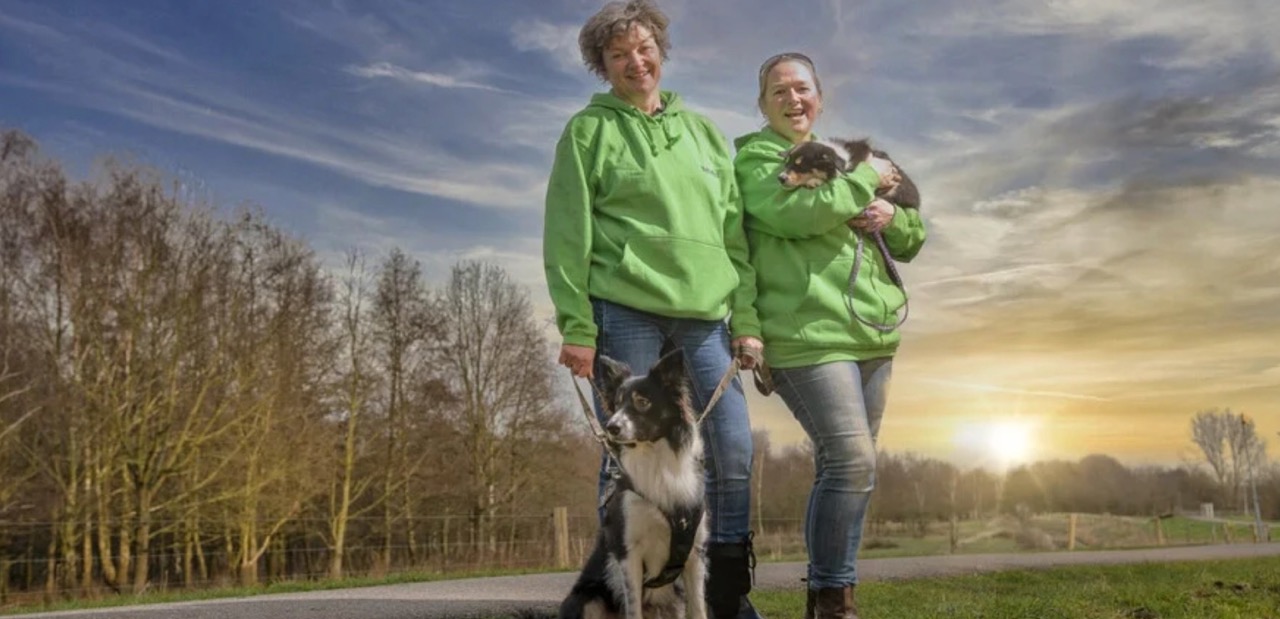 Dog at school has many positive effects
4 September 2023 • 11:49
Natasja Verkamman and Wendy van Vliet of Wel-kind-zijn prefer to place themselves at the intersection of education and care. "We can be of great value when a child is exhibiting problem behavior, but intensive support is not yet in place.
At Well-Childhood, two things come together: love of dogs and the need to contribute to the well-being of children. 'In education there is a strong emphasis on performance,' says Natasja, 'but how can you perform if you are not comfortable in your own skin? I see so many children snap out of it, and that affects me tremendously.'
Trail running
Natacha and Wendy work with therapy dogs, border collies. They offer all kinds of coaching, ranging from individual programs to training for small groups or entire classes. To illustrate, Wendy tells of a girl who experiences a lot of restlessness, which makes math in particular difficult. 'By interacting with the dog, she also learns about herself. For example, we ask her to run a certain course with the dog. If she doesn't do that tightly, she notices that the dog gets restless. By handling the course well, she also learns to structure and organize herself better – and she can then translate that to the situation at school.'
Rock and water
The advantage of dogs is that most children love them. Natasja: "A dog gives unconditional love, he will never say that you don't read well. In addition, dogs naturally have a high cuddliness level. Children enjoy being with them.'
For groups, Natasja and Wendy teach the resilience training Vida, which incorporates elements of rock and water. They do this by first observing the dogs – and their behavior – and then working with them. By saying "no" to dogs, for example, they learn to set their own boundaries.
Preventive side
Natacha and Wendy prefer to place themselves on the preventive side. "We are coaches and not therapists," Wendy says. 'Actually, we are right on the border of healthcare and education. This is sometimes confusing for compensation, because where to place us? Yet this is where we can add the most value. We can be of great value when a child exhibits problem behavior, but intensive support is not yet in place. Just then, with good coaching, you can prevent many problems later on.'
Want to know more? Then check out
the website
of Well-Childhood.